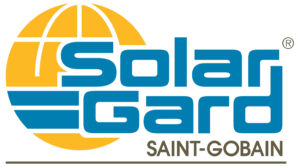 Solar Gard Xenith IR - high infrared (IR) rejecting "super" ceramic window tint

Welcome to the future! 2022 is the year of "super" or "premium" ceramic window films. Traditional ceramic films are not good enough in rejecting the Infrared (IR) heat transmitted through the glass. Customers nowadays ask for the lighter shades, i.e., 45% or 70%, yet they want the best heat rejection to keep the interior cool. In addition, the growing popularity of the electric vehicles (EVs) means better Infrared (IR) heat rejecting films are necessary to keep the driving range loss to the min. The answer is …. Xenith IR!

Exclusivity

Upper Class Detailing is one (1) of two (2) Solar Gard Xenith IR film installers in Ottawa.

Superior infrared (IR) Heat Rejection

Next-generation ceramic technology rejects up to 93% of infrared rays and up to 63% TSER. This 93% was measured with Solar Spectrum Transmission meter aka the "Truth Meter" (film only, no glass). IR films that measure 90% SIRR & above at 780 to 1700nm+ wavelength offer the best IR heat rejection. Traditional ceramic films measure at 78% +/-. Check out this video to see the results using the meter. Click here

UV Ray Protection

Solar Gard Xenith IR provides SPF 1,000 protection that effectively blocks over 99% of harmful Ultraviolet (UV) rays that can lead to numerous skin cancers, premature aging, skin cell damage, and interior damage.

Clarity & the Hue

Xenith IR is very clear with almost non-existent "low angle-haze." The hue is rich black with a very min. hint of blue hue. This film's hue is one of the best in the industry. It's not brown, blue or green, so you won't feel as if you are inside an aquarium.

Crystal Clear Signal

Signal-friendly construction won't interfere with mobile phones, GPS navigation, satellite radio, and other electronic devices.

warranty

Limited lifetime manufacturer's warranty, that includes fading, turning purple or bubbling.

data analysis

Solar Gard Xenith IR spec sheet. Click here

laws

Canadian Tint Laws. Click here

shades

Available shades: Xenith IR: 15%, 35%, 45%, and 70% applies to all around packages. Vortex IR: 25% and 35% applies only to the front two doors package.
---
why you need to get
your windows tinted…..

The 7 benefits.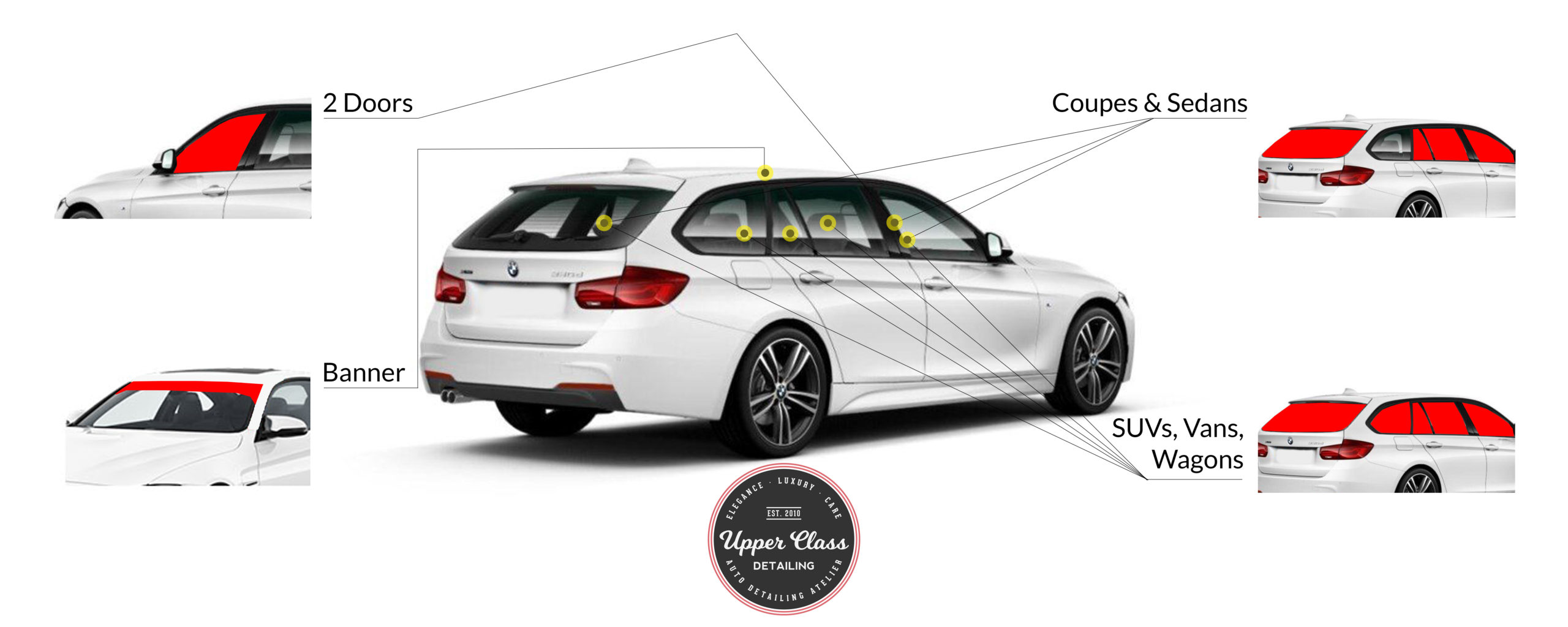 2 front Doors
$200
Solar Gard Vortex IR ceramic film
25% and 35% Shades to match back
Close to the edge install
Two front doors
lifetime warranty on labour and film
will not fade, unlike Hybrid HP (high performance) film
Recommended -Windshield banner $80
Coupes & Sedans
$520
Solar Gard Xenith IR high infrared (IR) rejecting film
15%, 35%, 45% and 70% Shades
Close to the edge install
5 windows (Cars/Coupes)
lifetime warranty on labour and film
will not fade, unlike Hybrid HP (high performance) film
Recommended -Windshield banner $80
SUVs & Wagons
$550
Solar Gard Xenith IR high infrared (IR) rejecting film
15%, 35%, 45% and 70% Shades
Close to the edge install
7 windows (SUVS, Wagons, Vans)
lifetime warranty on labour and film
will not fade, unlike Hybrid HP (high performance) film
Recommended -Windshield banner $80